Alien: Covenant
The classic sci-fi franchise returned to its horror roots with the release of Alien: Covenant. We were asked to create a social campaign that emphasized the horror and dread of the film's bioengineered killing machines with creative that would shock and intrigue. We delivered both.
Credits
Art Director: Reha Baydar
Copywriter: Miguel Cabalero
ECD: Glenn Sanders
Agency: Eclipse
Xenomorph Lifecycle
We created a series of infographics to show the lifecycle of the alien Xenomorph and how real creatures here on earth served as inspiration for these extraterrestrial killers.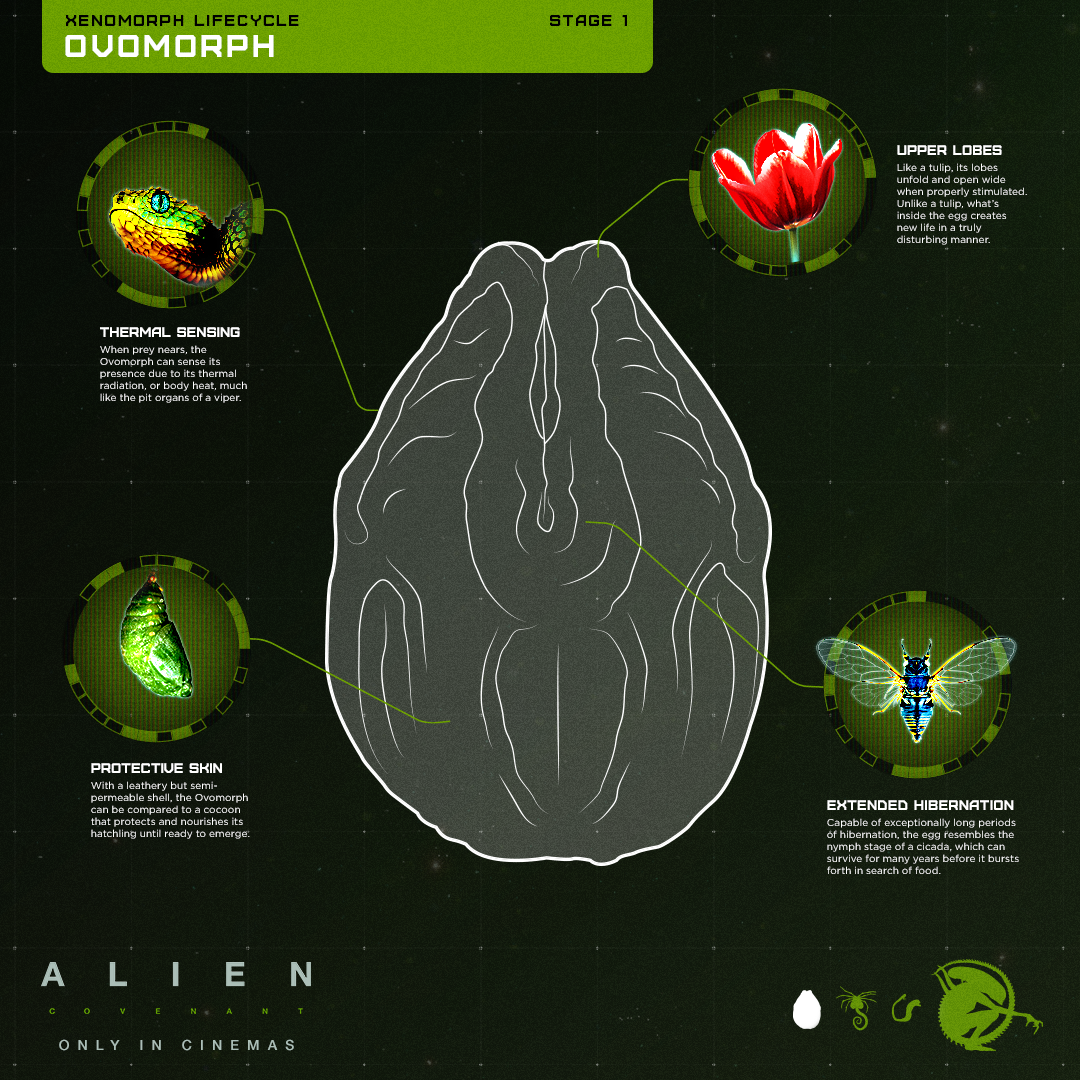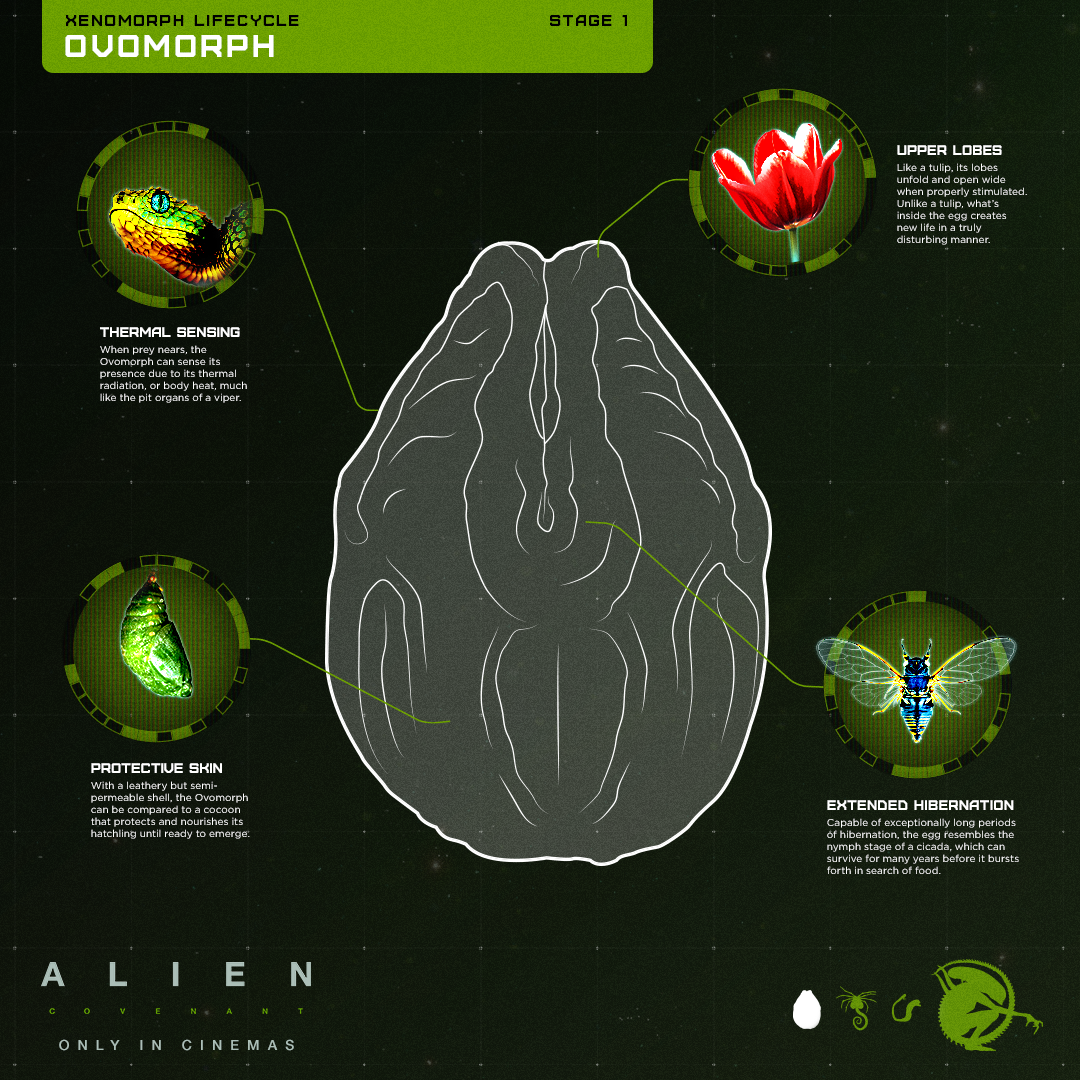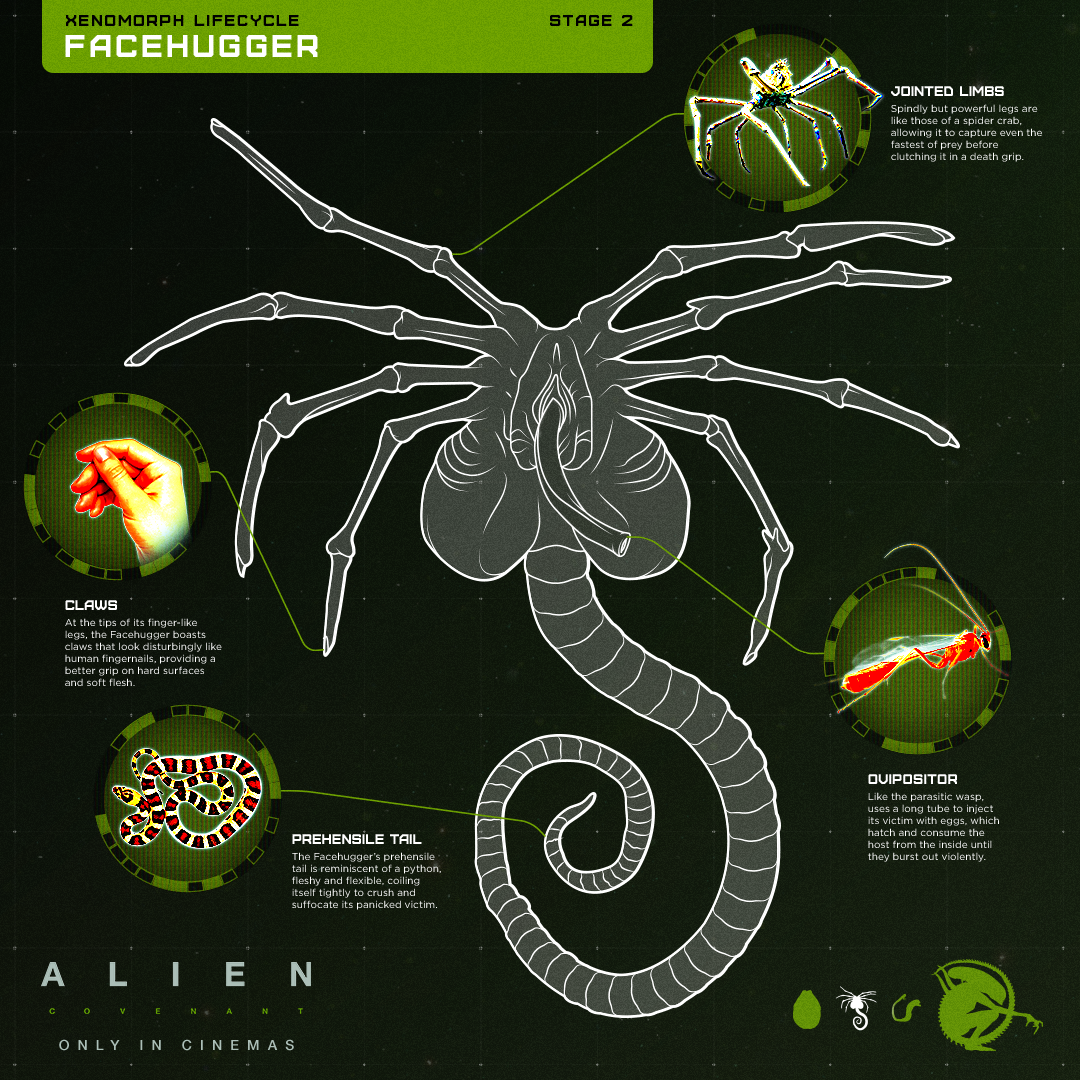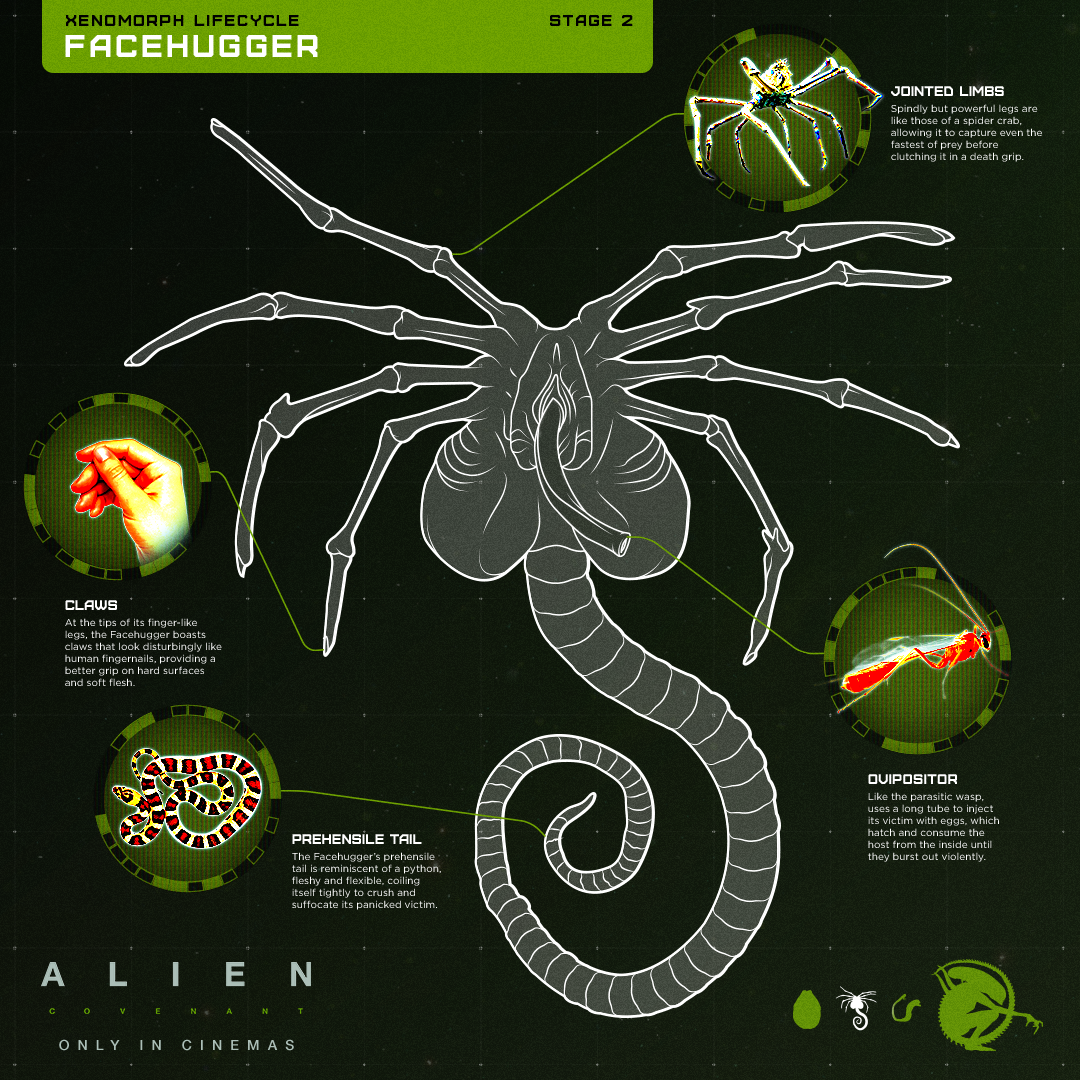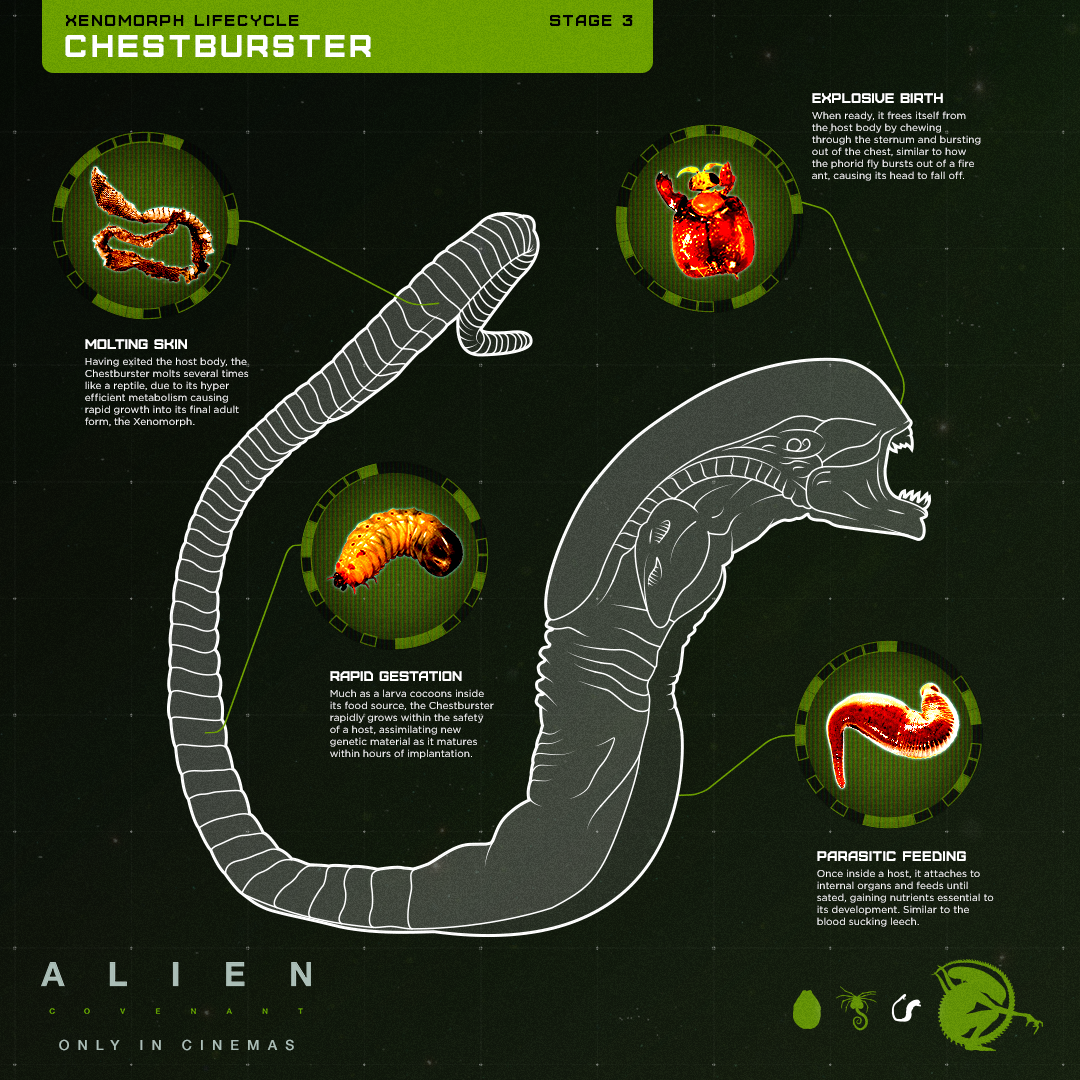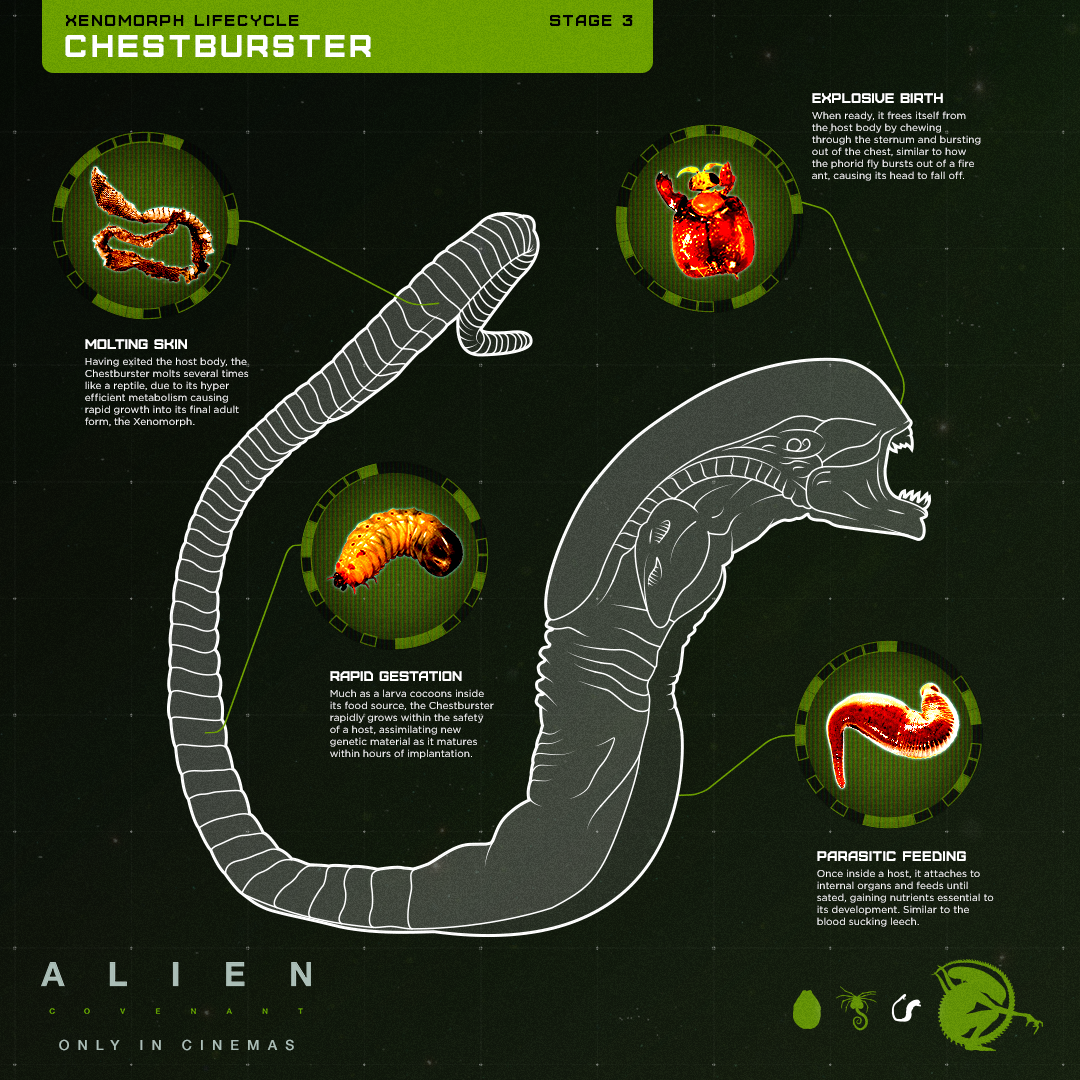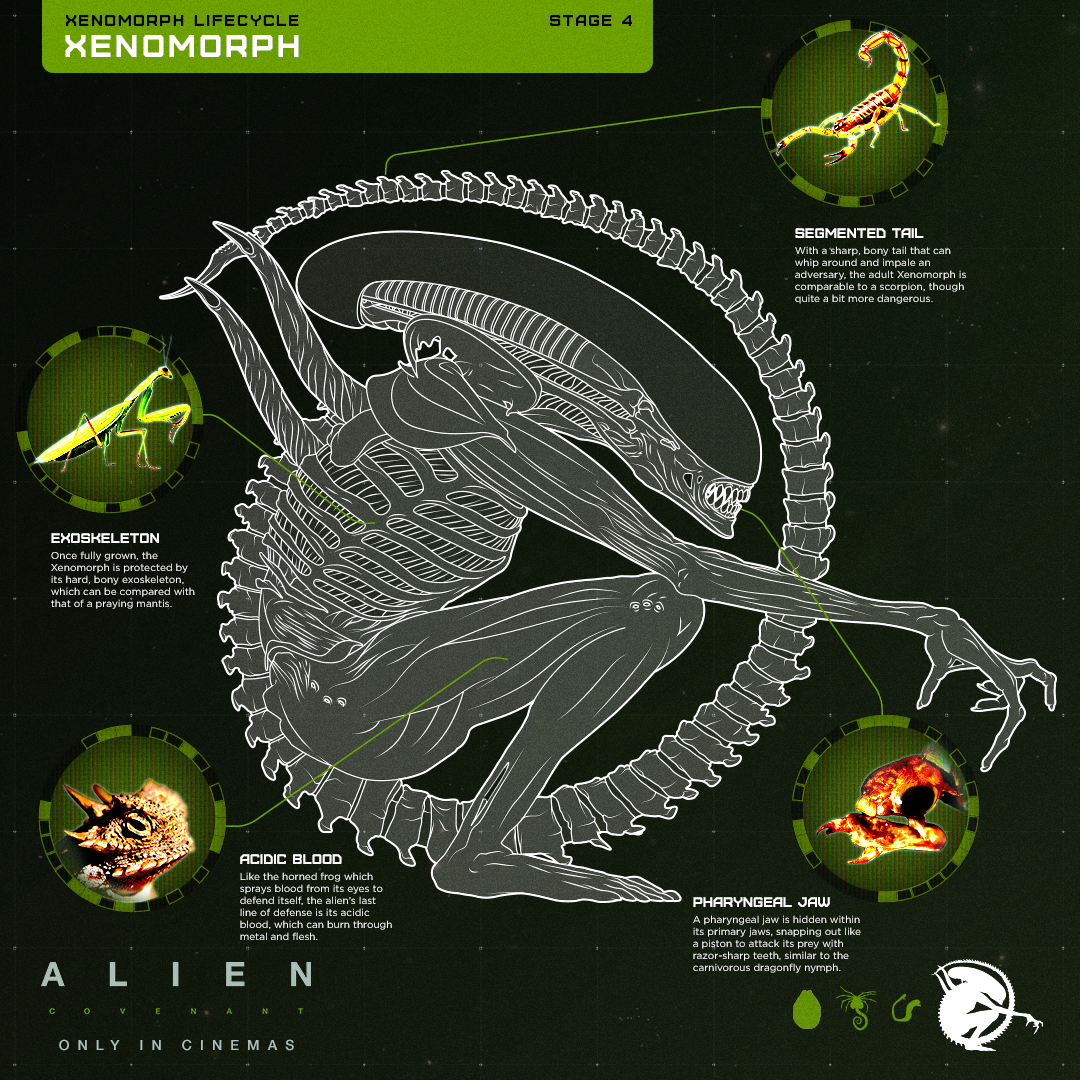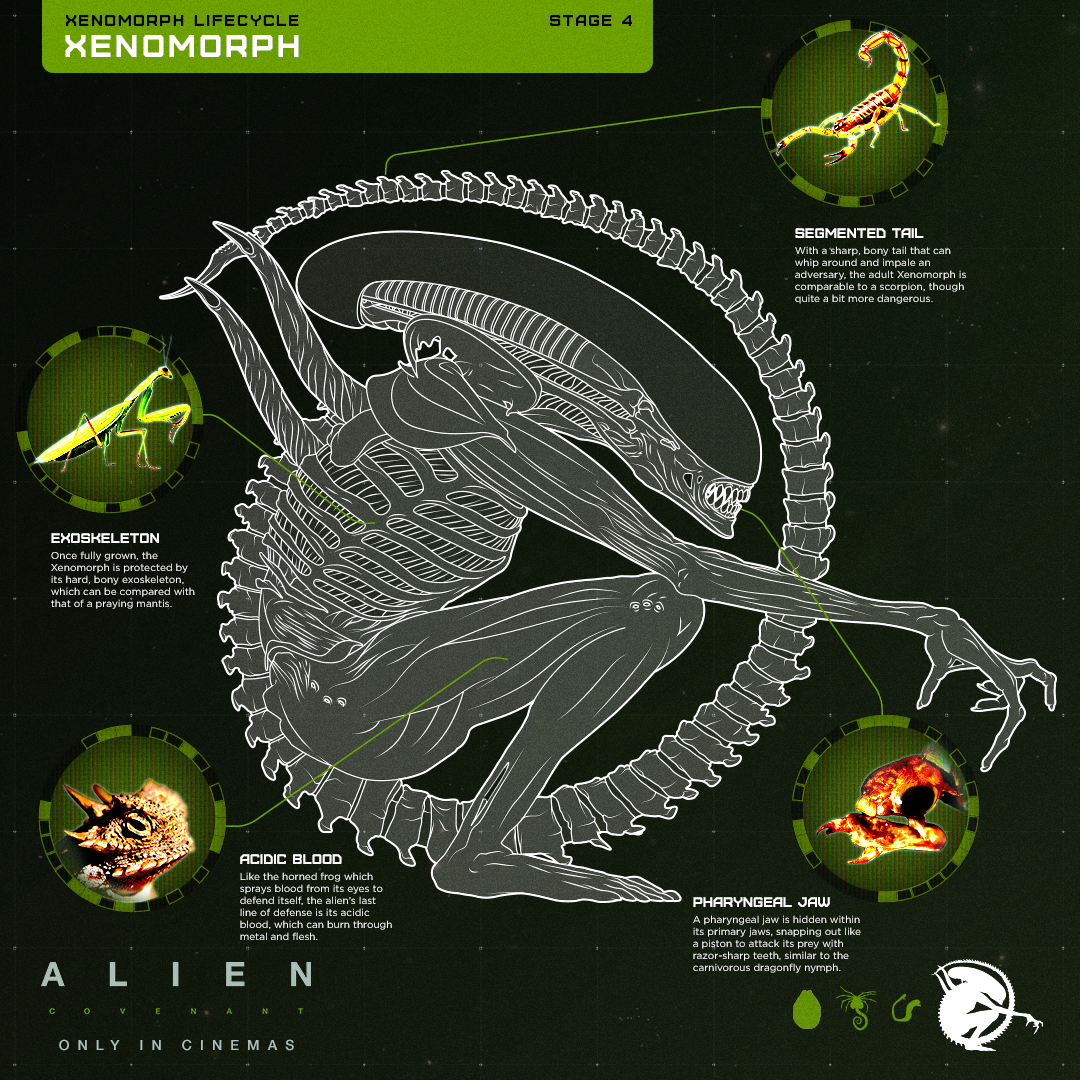 Magnified Horror
We also created an interesting concept using Instagram's carousel feature that let fans swipe through a series of images to get closer to the microscopic terrors awaiting their human hosts. The motion pieces used for this concept were created by Dane Hallett, one of the concept artists on the film.  
Shock Posts
What's a horror movie without a few jump scares? We created these frame-busting social videos to demonstrate that the world's largest social network couldn't contain these creatures.